Home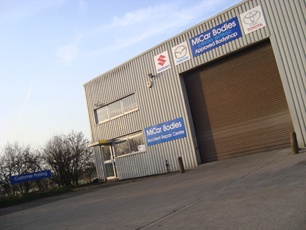 MiCar Bodies is a company run by dynamic management who understand how important quality work is to their clients.
MiCar Bodies has been a family run business for more than 35 years. We ensure that both repair equipment and technology is at the cutting edge of the industry, ensuring that the bodyshop can compete in a very competitive market.
MiCar Bodies has been at their Westfield Road site since 1986 and have forged an enviable reputation for quality and attention to detail which, being an independent, family business is vitally important. Customers matter and the Staff make sure that they do everything they can to help customers, even dealing with Insurance Companies on their behalf.
MiCar Bodies hold many prestigious contracts and are proud to be the only Manufacturer Approved Bodyshop in the area, being approved for Mazda, Suzuki, Hyundai, Fiat, Alfa Romeo, Jeep, Chrysler, Dodge and MG.
The future for MiCar Bodies is positive and the company will continue to evolve in the capable hands of the Harvey family.